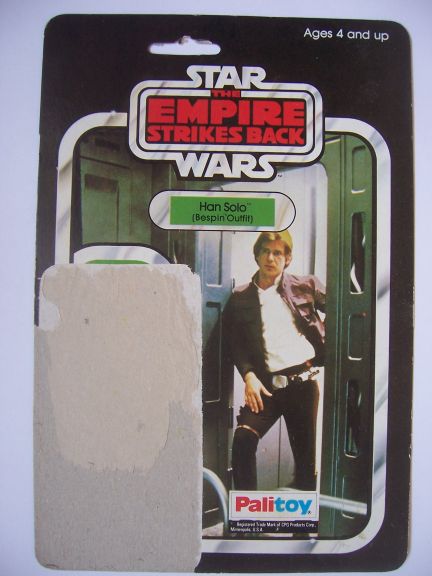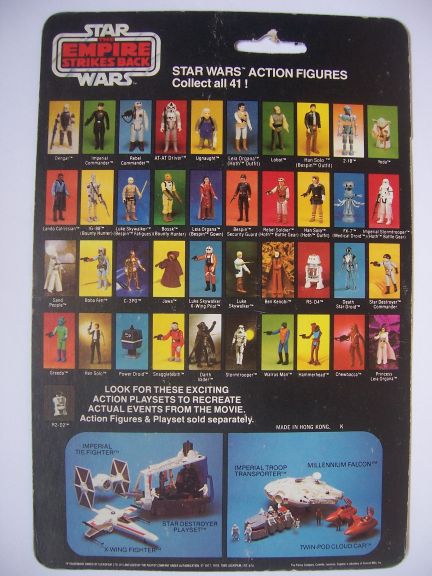 The 41C card variation is identical to the 41B with one difference. On the back of the card, the text (With Figures) has been removed from underneath the Star Destroyer playset text. This was because the Palitoy version of the playset didn't come with figures as was originally stated on the 41B. This card variation, and all card variations up until 45A were manufactured in Hong Kong at the Kader Industries or Smile factory by the Palitoy (Far East) Company Ltd and then shipped back assembled to the Coalville factory in the UK. You can see is says Made in Hong Kong on the back of the card above the right hand box. The letter K next to it stands for Kader Industries and is the factory code that was also shown on Kenner cards that were also manufactured in the Kader Industries factory.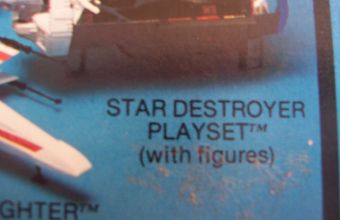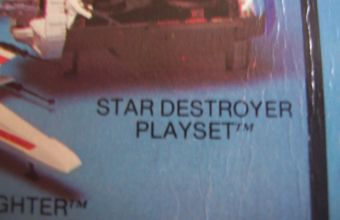 There are only a few figures that have been found on a 41C variation, and all of those are also on the 41B variation.

This is the last card variation to feature the original R2-D2. This is because this figure was replaced by a new version with popup sensorscope that debuted on the 45A cardback.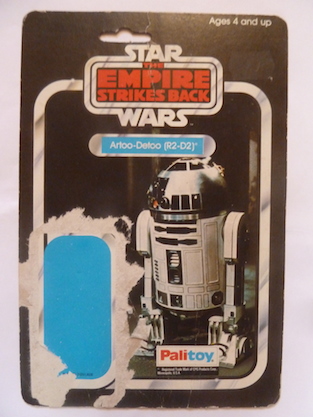 Unlike 41A and 41B there is no sub variation where the factory code K is missing after the Made in Hong Kong text. This is because this card variation was an amendment of the 41B variation, and the missing factory code was added on that card variation.

Single stemmed bubbles with a footplate were used on all figures on this card variation.