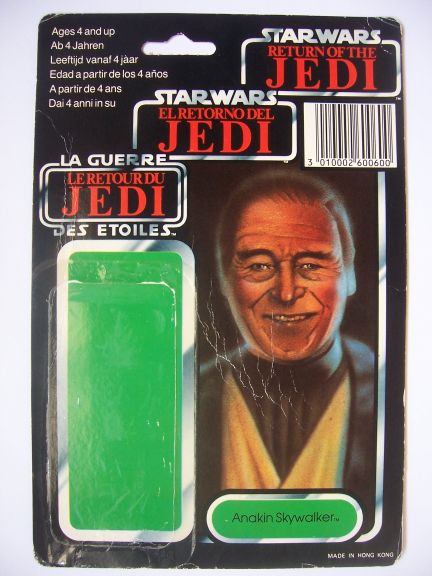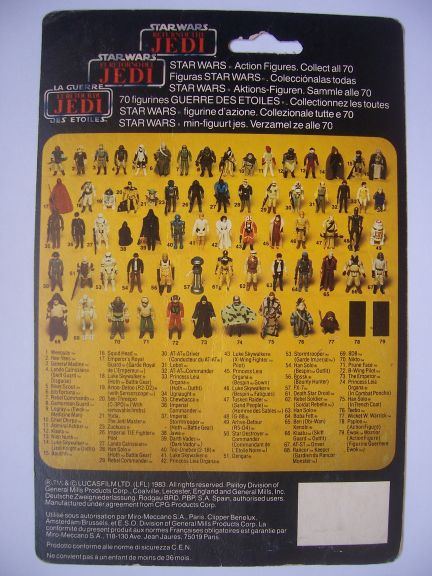 The 70D card variation was the last card to be released by the Palitoy factory. The front is similar to that of the 70B and 70C variations with the addition of a barcode to the right of the Tri-Logo tiered logo on the front of the card. The Lucasfilm copyright text has also disappeared from the bottom left hand corner of the card. The bubble area is the same as that of the 70B, where the bubble border is flush with the bottom of the name tag. The back of the card is the same as the 70B and 70C. The new figures were not added to the list of figures displayed. The card thickness is also thinner like that of the 70C variation. This card variation was manufactured in a number of European factories, including the Coalville factory in the UK.

There were 15 new figures that were released on this card. Along with the 2 bonus figures that were blacked out on the back of the card, Paploo and Lumat, these figures are known as the "Last 17" and can cost much more than other figures due to their rarity. In the US, these figures appeared on Power of the Force or POTF cards.

In the UK this card variation can often be found with a large yellow sticker positioned on the top left hand corner of the front of the card. The sticker says NEW Figure in red letters with £1.59 in blue letters beneath it. It was a promotion used in several UK retail chains. This sticker was applied in the factory as examples of cards have been found where the edge of the sticker is underneath the bubble, meaning it was applied first.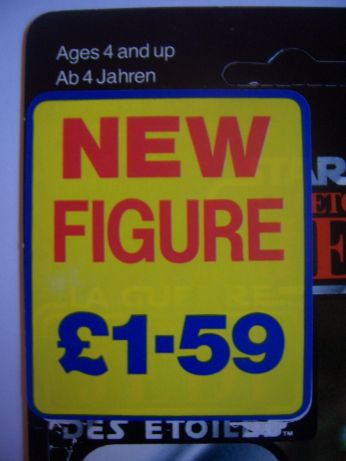 Tri-Logo style bubbles featured on this card variation. The bubble for Han Solo (In Carbonite Chamber) was two layered to accommodate the chamber behind the figure. The EV-9D9 figure had a bubble with a massive back to it that extended out into the card unlike the bubble that contained the figure.